SERVICES

ALL PRICES ARE SHOWN IN US DOLLARS
Custom cutting (click link to see cutting requirements)
We offer a professional cutting service on all of our products, Each cut is $1.50.
We use a 72 - 100 tooth carbide tipped blade to ensure high quality & precise ( 1 / 32" tolerance ) cuts.
We only make straight 90 degree cuts all the way through sheets or boards.
Most of our customers take full advantage of this service to save time and money.
For photos of our products in use, please go to the Photo Gallery.
Click on custom cutting link above to see our cutting requirements.
International:
For international shipments please contact for exact pricing.
Domestic:
Same day van service for New England, call for pricing.
Shipping is done by UPS for smaller packages and Common carrier for larger pieces.
Orders should be confirmed by phone or email for exact rates and bundling charges.
1.) UPS Ground / Air
For shipping smaller packages:
Package may not to exceed 96'' long - with the girth (width twice) + length not to exceed 130 inches.
Bundling rate: Ground size
2' X 2' $9.00
2' X 4' $12.00
Thin 2' x 4' $22.00
OVER 2' X 4' $18.00
30" x 60" $20.00
Veneer Box $15.00
2.) Common Carrier
4' x 8' sheet size and larger
Bundling rate: Plywood:
8' PACKAGE $80.00
4' x 10', 5' x 10', 12' & UP PACKAGE $100.00
Bundling rate: Lumber:
1 - 100 BOARD FEET $45.00
101 & UP $60.00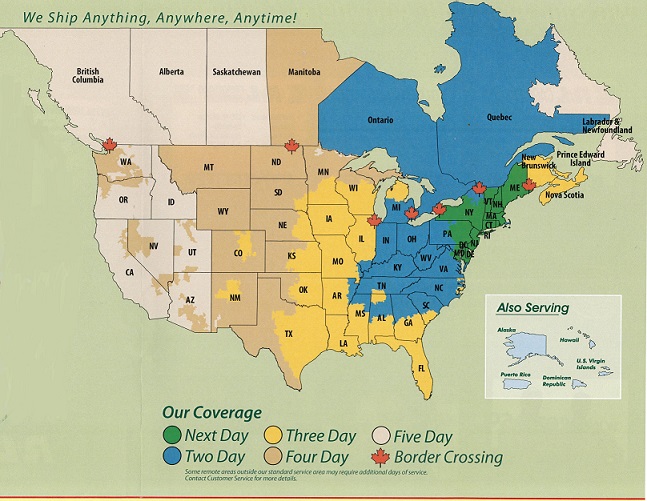 Home Products Specials Services Photo Product Gallery Contact Us International
(888) 9 Lumber * (888) 958-6237